Quality Commitment
Our product testing often exceeds customer requirements to ensure a quality casting every time.
Our commitment to the quality of your casting includes –
One Casting at a Time

We make one casting at a time. We do it with skill, dedication and a close relationship in defining your needs. We are not a high volume foundry.

We are a ISO 9001:2015 certified company.

Specialized Testing

Our unique valve body pressure test device was designed by us to meet specific customer needs.

Surface Machining

We offer complete, partial and locating surface machining; eliminating the possibility of subsurface defects appearing in your subsequent operations.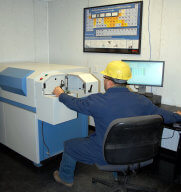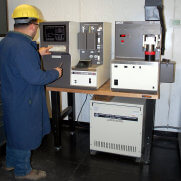 Let Monett Metals be your "One Stop Shop" for finished large and investment castings. Combining our in-house capabilities with support from key service partners, we can deliver a fully processed casting in a variety of specification and testing requirements